Welcome to the website of Novelist and Playwright Daniel C. Lorti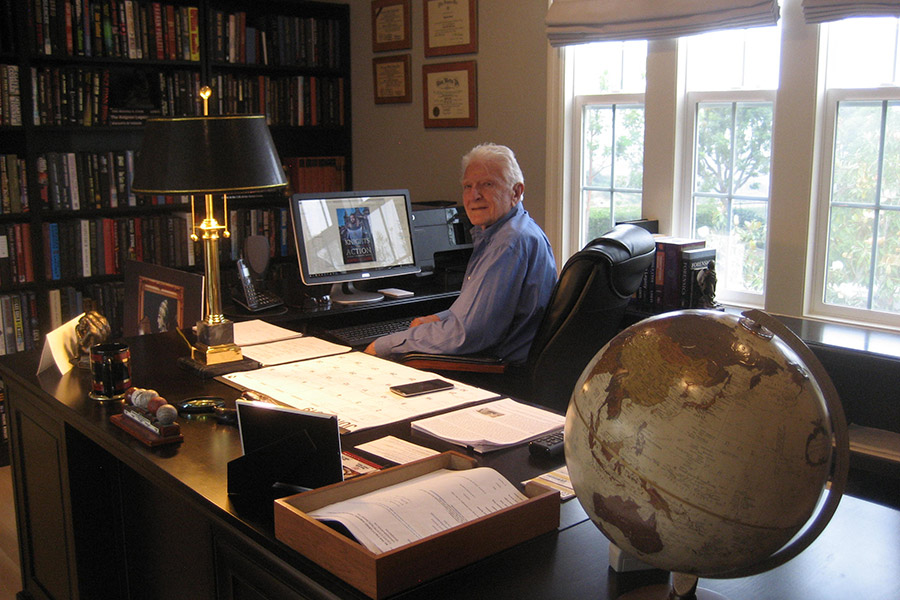 After selling his company, Daniel C. Lorti declared to any listener his professional life and experiences could be exploited in a written medium without boundaries (within reason), the first novel was The Missing Factor. The genre switched to action-adventure traversing a myriad of countries abroad that encompassed serious arms dealing factions existing today in the U.S., Russia and Bulgaria fueled initially by continuing demands from Central Africa and afterwards, the Middle East.
Those who read the manuscript gave it high grades for plot, action, detail and characterization. However, Lorti found himself with a manuscript and no literary takers. Undaunted, except to perceive a change in genre might be needed, he began a historical fiction novel. Since he had firsthand knowledge of Avignon, France's history, a beginning of a mystery started in the 14th century commonly referred to as the Middle Ages with knights, civil unrest and religious conflict, would find its culmination in the 21st century with no less daring and persistent adventurers. This was The Avignon Legacy.
While waiting optimistically and resolved not to let grass or weeds grow under his feet, Lorti had a third genre in mind and so, The Mulligan, a romantic fantasy was initiated. When it was in the throes of completion, he became represented by the Loiacono Literary Agency, Young Harris, Georgia.
Lorti's fourth novel, The Business End, is a sequel to the first Jim Factor novel and takes the reader into the shadowy world of arms dealing and the Russian mafia organizations vying for power and dominance. The fifth novel, Knights of Honor, is a sequel to the first well-received historical fiction novel involving Jean Termonde. Knights in Action, the third Jean Termonde-based novel, continues the series and, presently, is at work on his seventh book.
In between novels, Lorti penned an acclaimed two-man play, An Interview with Bobby Jones, Jr., a witty and ironic biological interview of a legendary golfer whose accomplishments took him to the top of the sports world.